I've always wanted a "Burning Bush" experience. Or to walk out to my backyard and hear an angel choir sing.
Shoot, I'd even settle for a donkey (or my loyal labradoodle) speaking God's word to me as we strolled along the way.
Instead, God seared a picture of a dandelion on my heart. A bright yellow weed ready to go to seed.
And while this picture didn't come with flames of fire or an angel choir, it fits.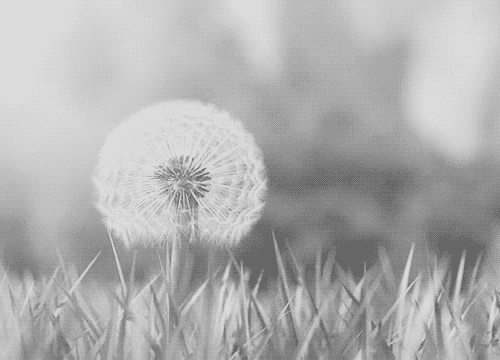 giphy.com
Dandelions and Entrepreneurs
Like the humble dandelion which relies on the wind to spread its seeds, the wind of the Holy Spirit is blowing and planting Christ-centered entrepreneurs all over the globe.
Coaches and consultants, leaders and lenders, dry cleaners and pet sitters, who are willing to shine God's light and show His love through the everyday work that they do.
It's a Crazy, Wonderful Plan
Let's look at God's grand conspiracy from the customer or client's point of view.
The alarm sounds and another day begins for Busy Ben. After hitting the snooze button three times, he stumbles out of bed, grabs a huge cup of Joe and rushes through his morning routine.
Today, like every other day for the past 2,007 days, Ben plans to spend the day emptying his inbox, putting out financial fires, and delaying deadlines hoping to make payroll one more time.
But unbeknownst to him, this day will be different.
From before time began, God knew the longing, the hunger, and the angst that would gnaw at Ben in the dark of the night.
He knew that Ben's weekday busyness and weekend exhaustion would distract him from seeking God.
So, God had a plan. A grand conspiracy of love.
Today would be the day that Ben would meet an 'ordinary,' everyday entrepreneur whose life shone with the very image of the living God.
His curiosity would be sparked, the door to his heart would crack open, and the light of God would begin to shine in.
It's Happening Everywhere
This is not just Ben's story.
It's a story being written and told all over the globe as God's lavish love is spread on the wings of this entrepreneurial wave.
It's breathtaking both in its simplicity and its beauty.
Like the humble dandelion, these entrepreneurs seem ordinary, unassuming, and are found in all kinds of unlikely places. But once their businesses take root, the owner's bright light points to his or her Creator and shines for all to see.
You Matter
Each of us, on our own, is one point of light, and God's call to us is clear.
"You're here to be light, bringing out the God-colors in the world. God is not a secret to be kept… Now that I've put you there on a hilltop, on a light stand—shine! Keep open house; be generous with your lives. By opening up to others, you'll prompt people to open up with God, this generous Father in heaven."
Matthew 5:14-16 (Msg.)
My friend, don't give up. Don't give in. Don't settle for anything less than God's best. It's a beautiful plan, and you play a vital part.
Shine Brighter, Together
Better yet, when we join our individual flames together, God is more easily and clearly seen.
So, let's keep learning and growing together.
Today, I'm thrilled to share a new, simple way…